#sonicwilderness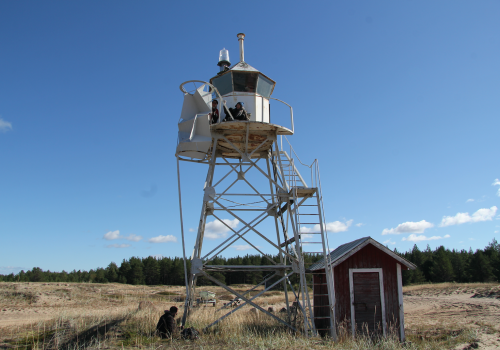 INSTRUMENTALITY IN #SONICWILDERNESS #Sonification
Contributors: Till Bovermann, Anja Erdmann, Annie Goh, Darsha Hewitt, Peter Kirn, Lee Patterson, Antye Greie-Ripatti, Jacob Remin, Inge Vanden Kroonenberg, Katharina Hauke
Amazing things can happen when people listen kindly.
Working with sonification of living matter, communicating with mushrooms.
mobile music session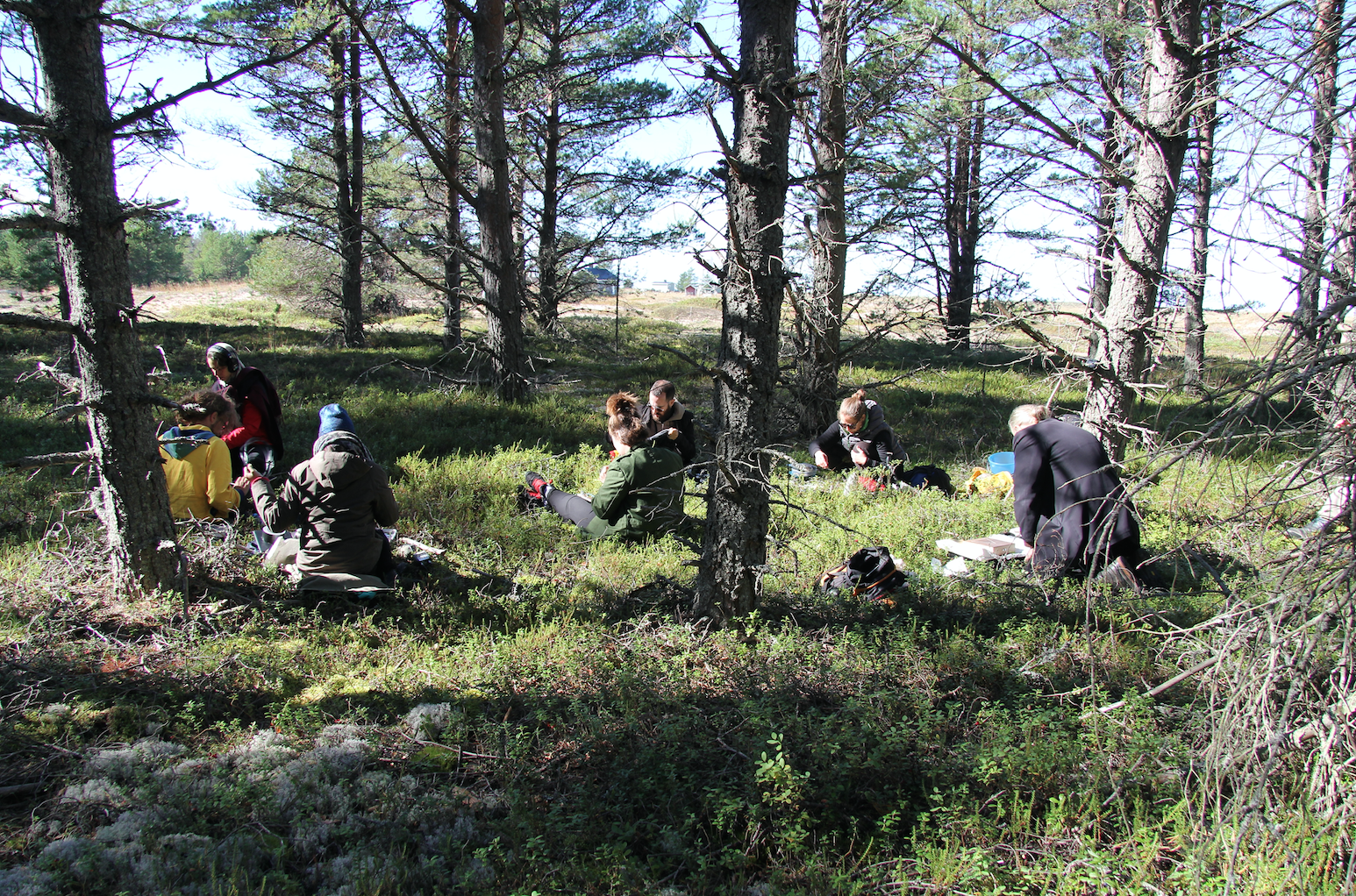 Prepared Organum; Mood, @Hailuoto, 26 Aug 2016 #SOCCOS #sonicwilderness #LukasKühne more info on Organum:
INDIVIDUAL PROJECTS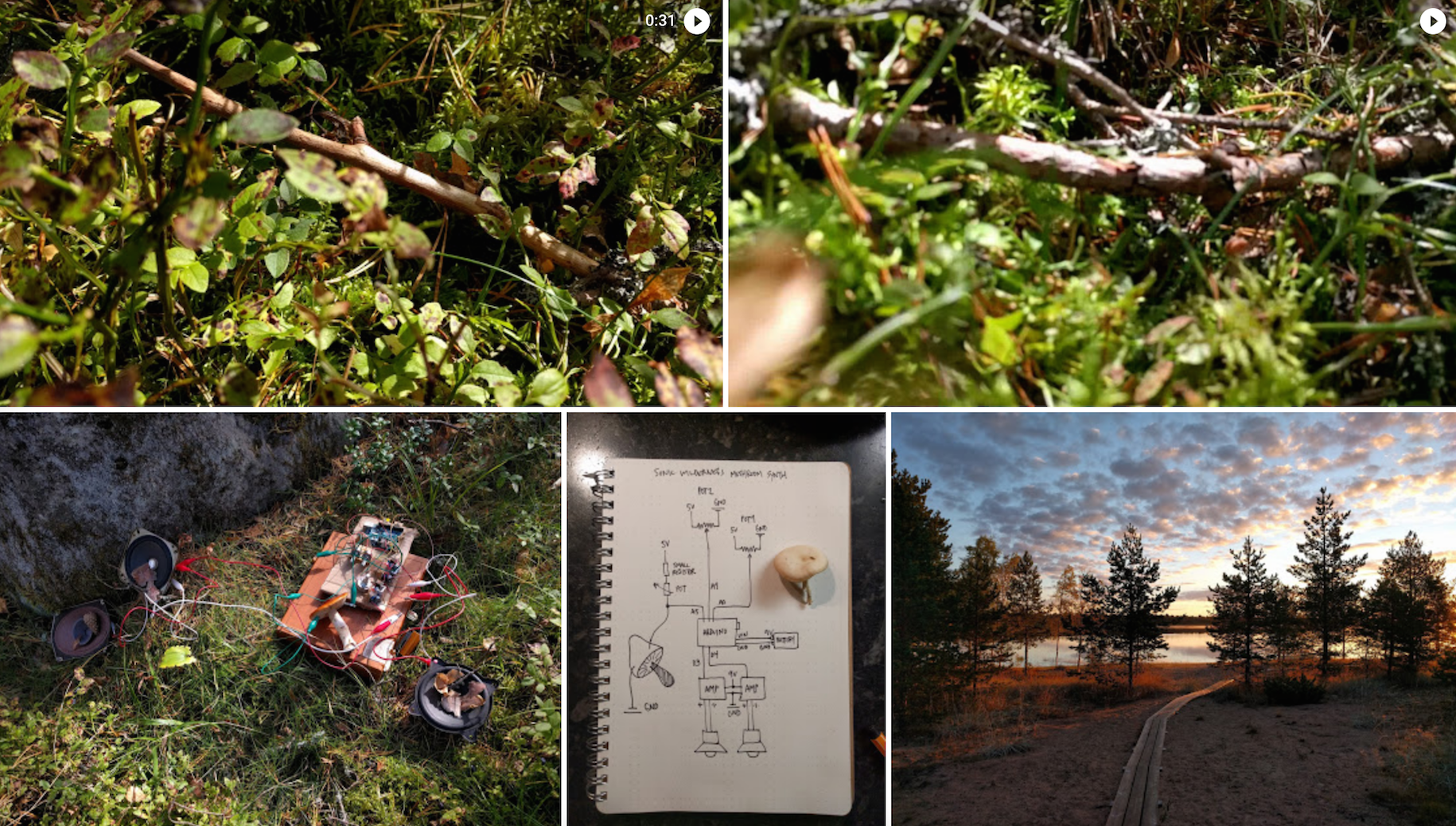 Keskiniemi light tower:
One day during the residency we took a day trip to the northwestern shore of Hailuoto. There are two white towers there: the Keskiniemi beacon tower which was wooden, shaped like a long pyramid and 20m high, and the Keskiniemi light tower made of metal and less than 10m high. Earlier on in the residency I had been experimenting using contact mics and handheld speakers making feedback on large objects such as a boat, so on the metal tower I was curious how it would sound. Katharina and I began making feedback on the structure, particularly on the oddest part hanging off one side - a strange composition of flat surfaces welded together at various angles, like a modernist or futurist sculpture, we later found out that it is a radar reflector. We played the structure tenderly and it created mournful but beautiful sounds which pierced the landscape and mixed in with the sounds of the wind and sea around us.
ORGANUM SCORE:
Sharing experiences and living through emotions together are two important aspects of a bond between two parties. Making music is a cultural activity that can act as such a bonding mechanism. It is a scaffolding mechanism for establishing and deepening a personal bond to a previously foreign environment.
Anemos Sonore Maaum Siilium from tai-studio on Vimeo.
Sunikari - recordings
The shifting personal conception of a site …
When encountering an environment that is unknown to me, I am biased. This prejudice is grounded in my personal context: opinions and stories I heard from others inform my conception as well as memories of both previous emotions and experiences of similar environments.
http://tai-studio.org/2016/09/06/SIW.html
picture collection on facebook
Published feedback on the CDM Blog
Hailuoto Acoustic diary
https://soundcloud.com/anjaerdmann/sets/acoustic-diary-hailuoto-soccos
patching sound